Submitted by: Rlan
This is the Multicart the game came with, along with a lot of other games, most not even the ones mentioned on the cover. Eg; Pokemon pinball isn't on the cart, it's just another pinball game, and Mario Bros. Deluxe is actually Mario Land.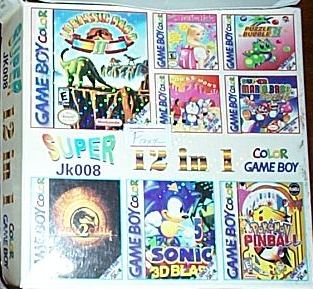 Submitted by: Roareye Black
This is a seperate cart that the same game also came on. It uses the Game Gear 'Sonic Blast' artwork, with '3D' attached to the side of it.