Regulars
Chat Room
Theories
Level Maps
Downloads
Links
Secrets
Sonic 1
Sonic 2
Sonic +
Crackers
Sonic 6
Sonic on SNES
Sonic CD
Sonic R
Dreamcast
X-Treme
Others
Music
Hoaxes
Guest book
Mailing List

Sonic X-treme was to be the Sonic game for the Sega Saturn. Created by Sega Techinical Institute (creators of The Ooze, Comix Zone, Bug! and more), it was shaping up to be an incredible 3D platform game using a similar (but much more advanced) engine to Bug! Sadly, though, the people at Sega said "No, it isn't good enough!" and through it in the bin. No, they really did! Eyewitnesses report that they actually saw Sega throwing Sonic X-treme into the bin. Trust me!

Below is a preview of the game taken from the UK magazine, CVG.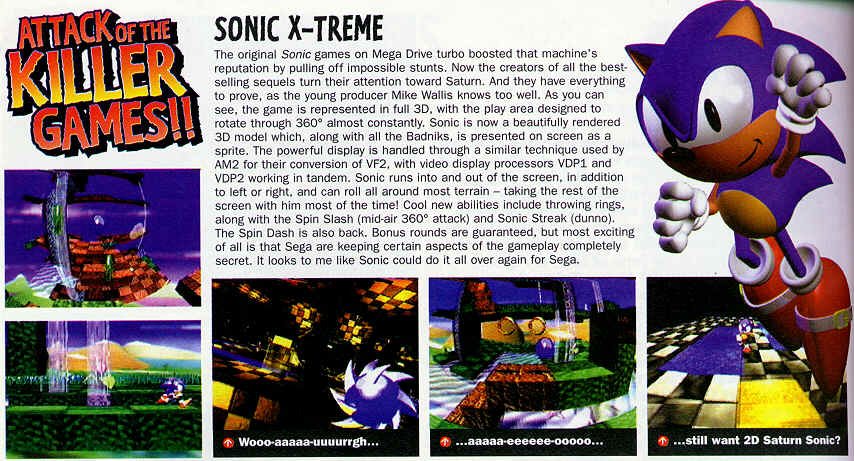 And this next article was taken from the US magazine, Next Generation.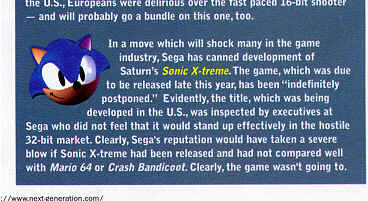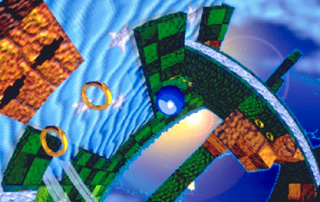 Rlan has sent me an article scanned in from an Australian Sega Saturn promotional brochure. Enjoy!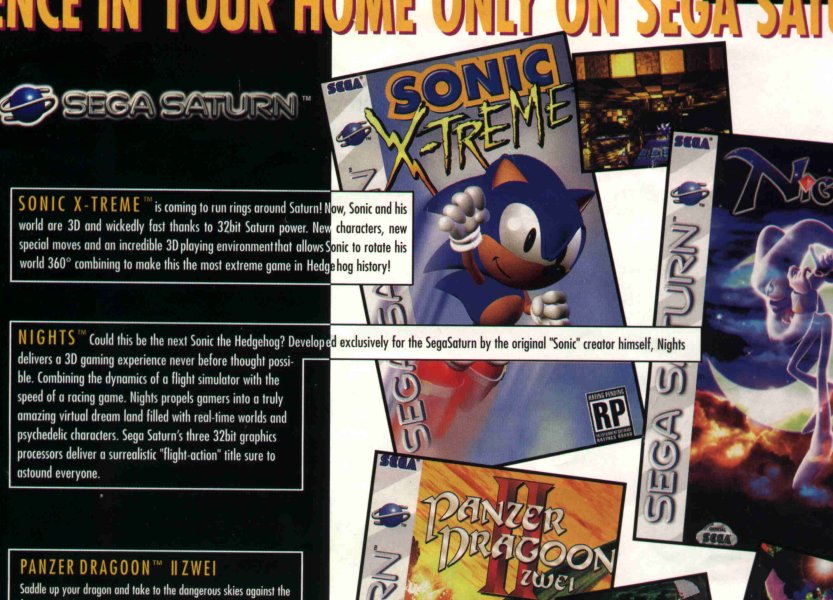 This video that I have made available for download showcases the graphical splendor of what could've been an amazing game.
Download: Sonic X-Treme Video (797kb)
Quite amazingly, the lead artist from Sonic X-treme, Ross Harris, E-mailed me and gave me a whole truckload of Sonic X-treme information. He also told me a brief history of Sonic X-treme etc. Did you know that the game was originally planned for the 32x? Well, anyway, here are the articles. And, remember, you saw them here first :) but Part 3 - Page 3 is a broken link.